Expo Info
What is Retail Asia Conference & Expo (RACE)?
Situated at the forefront of innovative retail solutions, Retail Asia Conference & Expo (RACE) is a must-attend event that brings together the brightest minds in the retail industry to explore revolutionary ideas and cutting-edge technologies to ride the new wave of consumerism in Asia.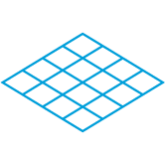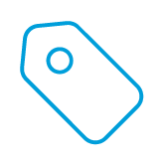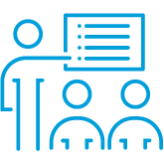 100
Educational Seminar Hours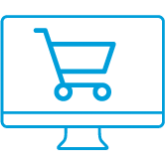 2,000
Products & Solutions
Frequency
Annual
Show Dates
6 – 8 Sep 2022
Opening Hours

| | |
| --- | --- |
| 6 – 7 Sep (Tue to Wed) | 10:30 – 18:30 |
| 8 Sep (Thu) | 10:30 – 17:00 |

Venue
Hong Kong Convention and Exhibition Centre
Organiser
Informa Markets
Admission
The Exhibition is for trade visitors aged 18 or above only. The Organiser reserves the rights to verify the trade identity of visitors and to refuse admission to any visitor deemed inappropriate.
*Dress code: business attire
Organiser

Informa Markets creates platforms for industries and specialist markets to trade, innovate and grow. Our portfolio is comprised of more than 550 international B2B events and brands in markets including Healthcare & Pharmaceuticals, Infrastructure, Construction & Real Estate, Fashion & Apparel, Hospitality, Food & Beverage, and Health & Nutrition, among others. We provide customers and partners around the globe with opportunities to engage, experience and do business through face-to-face exhibitions, specialist digital content and actionable data solutions. As the world's leading exhibitions organiser, we bring a diverse range of specialist markets to life, unlocking opportunities and helping them to thrive 365 days of the year. For more information, please visit www.informamarkets.com.
Venue
Retail Asia Conference & Expo will take place in the award-winning, multipurpose-built Hong Kong Convention and Exhibition Centre which is one of the largest in Asia. Located in heart of Wanchai on the Hong Kong Island, the centre is one of the world's most impressive, efficient and functional exhibition venues for exhibitors and buyers alike.
1 Expo Drive, Wanchai, Hong Kong
Precautions and Safety Measures
As the Organiser we are closely aligned with the efforts by the Hong Kong Departments of Health as well as the World Health Organization (WHO) to control and limit the spread the Novel Coronavirus. In order to protect yourself and others against the virus, our events run in accordance with the AllSecure Standard, with a commitment to ten key priorities.

Sustainability
In 2016 we launched 'Sustainable 10': a ten point plan to help us maintain our offices and create events that benefit our customers, employees, communities and the environment.