Hong Kong Retail Technology Industry Association (RTIA) Seminar
| | |
| --- | --- |
| Date: | 12 Nov 2020 (Thu) |
| Time: | 2:40pm – 4:30pm |
| Venue: | Retail Tech & Experience Theatre, Hall 1C, HKCEC |
Retail Innovation in Adversity
In 2020, the COVID-19 affected the global economy, and the retail industry has encountered unprecedented challenges. In order to promote the use of new technologies in the industry and transform by innovative technologies, Hong Kong Retail Technology Industry Association (RTIA) together with the recent Retail Innovation Awards to share its retail innovation during the pandemic.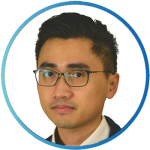 Mr. Keith LEE, Vice Chairperson of the Hong Kong Retail Technology Industry Association (HKRTIA)
Keith is a serial entrepreneur. He is the co-founder of Mobile.Cards, which devoted to provide new generation mobile CRM solutions to the retail and F&B sector. His 15+ years solid experience in retail technology industry equipped him a deep understanding of market pains of retail and e-commerce.
Presentations from Retail Innovation Awards 2020 Awardees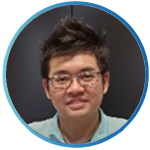 Presentation 1: Best Retail Innovation (Product)
Mediconcen – Blockchain application in real world
MediConCen – an InsurTech startup that automates insurance claims for insurance companies, medical networks and clinics using Hyperledger Blockchain. We are currently connected to multiple insurers and hundreds of doctors.
Mr. Kelvin YEUNG, Co-founder & COO, MediConCen Limited
---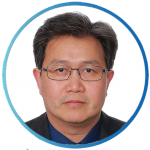 Presentation 2: Best Retail Innovation (Application)
Artificial Intelligence in Action – Smart Kitchen
Retail industry faces with high labor cost, lacking of skilled staff and enormous health & safety challenges. A fully integrated innovative Artificial Intelligence enable "Modular Smart Kitchen" offers the solution.
Mr. George MEW, Chief Executive Officer, Food On Limited
---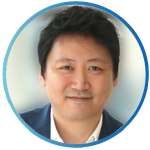 Presentation 3: Best Retail Innovation (Application)
Contract & Accelerate Transformation (CAT): GoByBus- how a bootstrapped startup is creatively surviving and exploring new sales channels.
Retail businesses must transform COGS or overheads to customer acquisition and use this period to accelerate this transformation; be aggressively creative in finding new sales channels.
Mr. Won Kyung PAIK, Chief Strategist of Goba Solutions Limited & Retail Lead of Populous
** This presentation will be conducted in English.
---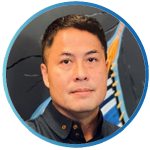 Presentation 4: Best Retail Innovation (Startup Product)
New Economy . New Retail . New Tech to Enrich your Customer Loyalty
Understand the market pain points on customer engagement and how to solve this by new technology
Mr. Kim MAK, Co-Founder and CEO, Key Points Exchange Limited
Organiser