Retail Digital Marketing Conference 2021
Date: 8 September 2021 (Day 2)
Theme: Standing Out in the Great Retail Reset
To almost all retailers, 2020 was a catalyst in technological adaption. Conversations among retailers are no longer staying in exploring the technological tools to enable digital transformation, but to rethink retail and how to seamlessly integrate the new operation models at both physical and virtual space to create a brand new customer experience and new approach in interacting with customers.
How could latest technologies re-define the new way of brand-consumer interaction in both physical-virtual space? How can retailers deepen the engagement with all business stakeholders in the new retail ecosystem? How can retailers regain control of the revenue from changes in consumer behaviour through the facilitation of technologies?
*All talks will be conducted in English only.
Conference Registration
STEP 1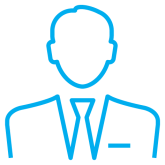 Pre-register / Login as RACE Visitor
STEP 2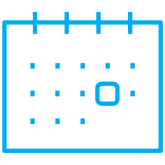 Choose Event Registration after registering as visitor
STEP 3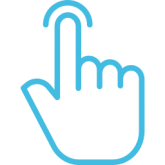 Select the session(s) you would like to attend
Conference Fee
 

Retail Asia Conference (Day 1)
Retail Digital Marketing Conference (Day 2)
All Access (Day 1 +2)

Standard Rate

US$65 / HK$500

US$65 / HK$500

US$100 / HK$780

Special Discount




(Deadline: 13 Aug 2021)

US$45 / HK$350

US$45 / HK$350

US$60 / HK$450

Group Tickets Special Rate




(min. 3 tickets or above)

US$40 / HK$300

US$40 / HK$300

US$55 / HK$400
• Group registration for 3 or above at the same time are eligible for a group discount. Please contact [email protected] for details.
Conference Programme
1:30 – 2:00pm
Registration
2:00 – 2:10pm
Chairperson Opening Remarks : Building the New Future of Digital-first Retail
·       What should be the strategic priorities marketers should look into to enable a digital-first retail future?

·       What is the necessary marketing infrastructure every marketing organization should be equipped in 2021 and beyond?

 
Philip Chau

Director of Strategic Marketing, Great Eagle Holdings

2:10 – 2:40pm
Panel Discussion: Meeting New Demands and Expectations of post-pandemic consumers
 
With vaccination accelerating economic recovery, consumers spending in out-of-home activities have also picked up to the "old normal" level. However, consumer behaviour has already been reshaped during the pandemic, how can retail marketers adapt strategies to meet new demands and expectations of the consumers today?

·       How could brands design marketing campaigns for both in-home and out-of-home consumers post-pandemic?

·       What is the new purpose of the digital ecosystem to support the new marketing initiatives

·       How to renew the CRM strategy with MarTech like automation to ensure ROI?

 
Moderator:
 
Philip Chau

Director of Strategic Marketing, Great Eagle Holdings

 
Panelists:
 
James Bacon

Head of Marketing, Hong Kong, Macao and Taiwan, BMW Group

Carsten Brenker

Managing Director of Jebsen Consumer, Jebsen Group

 
Jen McCombie

Global Head Of Marketing, Indigo Living

Sindy Wong

Centre of Excellence, SAP Customer Experience, SAP

2:40 – 3:00pm
New Marketing World of Opportunities in China: What's Next in Winning Emerging Digital-Savvy Chinese Consumers

 
Yoyo Ng

General Manager, iClick Interactive Asia Group

3:00 – 3:40pm
Staying Ahead of Disruption with Business Re-modelling: A Case Study from Plaza Premium

 

When a business rises like a phoenix from the ashes, it emerges from a crisis stronger and more powerful. How can digital and innovative marketing bring a brand's customer engagement and loyalty to the next level?

 

Learn how Plaza Premium reshape their business with product, communication and channel transformation to develop customer loyalty and open new opportunities for the future.

 

 
Janis Tse

Global Marketing Director, Plaza Premium Group

3.40 – 4.00 pm
The Future of Retail: How BNPL Brings the Digital Savvy Generation to Traditional Retailers

 

Consumer shopping and payment behaviour are rapidly evolving. From the aftermath of COVID-19, consumers are more digital-savvier than before and expect a secure, seamless and easy payment experience, while maintaining the flexibility and choice in how they shop and pay at both online and in-store. With that in mind, Atome's buy now, pay later service

empowers shoppers to split bills into three equal, zero interest instalments with no additional charges or service fees over time.

Due to the economic impact on the retail industry from COVID-19, Atome supports the recovery of the retail sector by offering consumers an alternative payment option that allows them to enjoy purchases in 3 interest-free repayments, with no hidden fees for more

financial flexibility. For merchant benefits, partnering with Atome helps increase average basket size, allow better sales conversions and drive new customers segments to the merchant.

Within 6 months, Atome has grown to partner over 300 retail brands in Hong Kong across a range of retail categories. Key merchants in Hong Kong include SaSa, Bonjour, Pricerite, SHEIN, Yoho, Xiaomi, MCM, Eu Yan Sang, 6ixy8ight, OnTheList, CityLink, HK TMall, and many more and regional merchants include Agoda, Sephora, Zalora, Zara, Marks &

Spencer, Furla, Pandora, just to name a few.

 

 

 
Natalie Wong,

VP of Business Development, Atome Hong Kong Ltd

4.00 – 4.20 pm
Fostering Omnichannel Sales with New Partnership Model with Retailers (TBC)

·       How to leveraging first-party customer data to advance personalized marketing?

·       How to unlock the real value of CRM by collaborating with retailers?

·       What potential partnership could be created to enchant the new digital entrant shoppers?

 
Winnie Chan

Associate Marketing Director – Brand & Digital, Kimberly-Clark

4.20 – 4.50 pm
Panel Discussion: Accelerating Social Commerce As a Growing Revenue Pipeline

·       What have been reshaped by the pandemic in social commerce?

·       How to utilise social channels as active transactional points in the shop-at-home economy?

·        Which influencer marketing strategies, including micro-influencer programs, niche-based influencers, or generating genuine content, more, will more likely help to bring a strong rebound for brands' sales in 2021 and beyond?

 

 
Moderator:
 
Renee Sin

Director, e-commerce, UCP International

 
Panelists:
 
Bonnie Mak

Head of Consumer Business, Jebsen Beverage Company

 
Germaine Woon

Head of Marketing and Communication, JIA Group

 
Alice Leung

Head of Digital, APAC, Mattel East Asia

4:50 – 5:00pm
 Chairperson Closing Remark

 

 
Philip Chau

Director of Strategic Marketing, Great Eagle Holdings