NEW IN 2022
Discover Unlimited Business Connections @ Smart Expo 365!
Imagine an online expo access that allows you to expand participation up to 365 days! Smart Expo 365 connects you with Retail and Building & Security solution providers and delivers latest innovations and hot topics all year long. Let's stay interactive, collaborative and productive anytime, anywhere!
The wait is finally over! Smart Expo 365 Online Platform is now open, join us to start exploring NOW!
*for registered exhibitors and buyers only
Webinar Sessions @ Smart Expo 365 is Returning in Aug!
Date: 9 Aug 2022
Time: 2:30pm – 3pm
Retail Technology Trend Sharing – Adaptive Smart Retail to Cope with Uncertainty 
by Mr Henry Yeung, Vice Chairman, Hong Kong Retail Technology Industry Association (HKRTIA)
*session will be conducted in English

Introduction:
The retail technology adoption in Hong Kong has been accelerated in recent years while there is high uncertainty of the business environment. Apart from the retail technology trend, Henry will share local real cases how retailers have transformed themselves to Adaptive Smart Retail through new business model, product innovation, technology adaption, collaborations, etc.

---

Date: 9 Aug 2022
Time: 3:30pm – 4pm
Discover the smart ways that retailers apply Video Analytics and IoT in their stores to gain customer insights
by Ms Yingyu Xia, Lead Systems Engineer, Video, NCS Hong Kong
*session will be conducted in English

Introduction:
Video analytics combining with Internet of Things can now provide profound customer insight in the Retail Industry. Smart cameras nowadays are equipped with advanced AI model to detect a wide variety of visual data in order to minimize network bandwidth consumptions. IoT technology is also catching up with better and more advanced sensors. NCS intelligent video analytics (NIVA) platform combined the best of smart cameras and IoT sensors that enables retailer to digitise physical in-store activities and transform data into actional insights while ensuring personal privacy.Come join this webinar and learn how you can benefit from it.

Key Takeaway:
– How retailers are using in store analytics to improve business outcomes while maintaining customer privacy
– Illustration of a reference case and insights derived
---
Why Smart Expo 365?
  
Meet Quality Business Partners


Offer flexible tools to find targeted industry partners



No Geographical Constraints


Bridge up potential business partners from the comfort of your couch anytime, anywhere despite travel restrictions

Community Engagement


Maintain community engagement to receive latest industry updates & trends

Who Should Join?
If you are Suppliers of: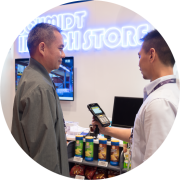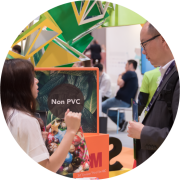 Retail Design &
In-store Marketing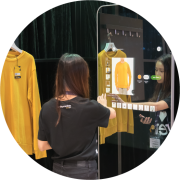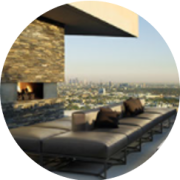 Building Technology,
Material & Decoration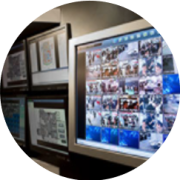 Security, Safety &
Fire Protection
If you are Sourcing for latest products and Representing:
| | |
| --- | --- |
| Fashion / Accessories / Sports | |
| Watch & Jewellery | |
| Beauty / Personal Care / Healthcare | |
| Department Store / Duty Free / Supermarket / Convenience | |
| Design / Architecture / Consultancy / Marketing | |
| Others (i.e. Property / Electrics / Telecom / IT / Security) | |
---
What to Expect?
Digital Showroom
*applicable to exhibitors only
Flexible Filters
Online Meetings & Chatbox
Webinars & Workshops
Performance Statistics
Advertising Opportunities

There are more to explore and talk to our team NOW
for a tailor-made proposal to expand your business!

Kim Chan


+852 3187 5144




[email protected]

Nancy Lee


+852 3187 5787




[email protected]